If you're reading this article, chances are you've been to a trade show or consider them to be an important piece of your marketing puzzle.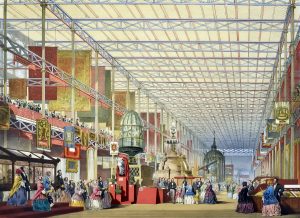 Trade shows have been around for a long time – The Great Exhibition, held on May 1, 1851, to be exact. There is no doubt the main reason for a trade show is to provide value to both the attendees and the exhibitors involved. But have times changed? Has technology ruined the face-to-face value that trade shows provide to exhibitors and attendees?
Historically speaking, trade shows have always been a great way to enhance your marketing efforts and promote your brand, but have you ever found yourself asking the question:
Are trade shows even worth it these days?
The purpose of a trade show is to provide an environment to network, learn, and drum up new business. In theory, trade shows are bullet proof.
You exhibit at an event where you are face to face with potential customers
You walk around and talk to the various vendors to learn about different products and services within the industry
You have the opportunity to promote new products, services, and the overall message of your brand/company
How often do you get to shake hands with the owner of a company and inform them about all the new and innovative things that your company is doing? Trade shows were created with the best of intentions, but no matter the intentions, there may be unintended consequences.
It's 1990 and the "world wide web" takes on a more recognizable form. Before the internet, how would you network, learn or research anything business related? The only way to network might be to go the the annual trade show in your state and meet face to face with organizations and their staff. The only way to get the word out about your company was through advertising, snail mail, phone calls, and, you guessed it, trade shows! Going to a trade show is the tried and true marketing opportunity compared to all the other options. Before the internet, the answer to our question was an easy one,
Yes! Of course trade shows are worth it!
But what about now? The internet connects us instantly with people anywhere in the world. We have email, text, social media, FaceTime, websites, online chatting and newsletters. Heck, we can fly coast to coast in the same business day to get a deal done.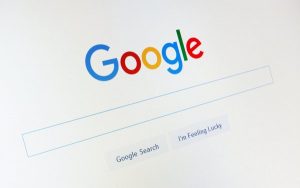 This technological advancement has certainly taken the process of buying and selling products to a whole new level. Instead of waiting for the annual state show to meet various vendors, all you have to do is Goggle it or ask Siri. Although years have passed since our introduction to the internet and the advancements in technology continue, trade shows remain relevant within every industry.
Does this sound familiar: You overhear your colleagues raving about an upcoming trade show, yet, you're sitting at your desk wondering if you're the only one thinking it's all just a massive waste of time. If everyone else is excited to go, does it mean it's even worth attending? It's like that feeling you get when you're invited to go to your 20 year high school reunion, but just don't feel like going. However, when you get there and start mingling, by the end of the night you've realized you had a great time and are happy you went.
The Expectation vs Reality of Trade Shows
Whether you're a seasoned trade show attendee or a newbie, we'd like to lay it all out there with a few examples of trade show expectation versus reality. Let's see if you agree with us!
Expectation: Make a list of the booths you want to stop at and learn about companies you never knew existed.
Reality: Awkwardly avoid conversation and eye contact when walking by exhibitors so they don't lure you into their booth space.
Expectation: Have memorable conversations with everyone that walks by your booth.
Reality: Hand out all your giveaways to any Tom or Jane walking by your booth without even speaking to them.
Expectation: Learn more about your competitors and what new services they are offering.
Reality: Have laid back conversations with competitors and talk about kids or sports rather than products or services.
Expectation: Generate new leads that are specifically looking for the solution you provide.
Reality: Email all of business cards you gathered for your giveaway and never get a reply. Crickets. SILENCE.
Expectation: Meet new people and learn more about other companies.
Reality: Realize you only spoke to vendors you already knew while on your way to grab lunch and managed to get only 1 new lead. By nature you will gravitate towards the people you know and are comfortable with.
Expectation: Have a great time and take advantage of the time outside of the office to bond with your team.
Reality: Actually have a great time and grow closer to your team!
Now Do YOU Think Trade Shows Are Still Worth It?
Before answering, here's why we think you might not be getting the most out of trade shows. Think back to the last time you prepared for a trade show. Did you prepare well ahead of time to ensure the end result would be worth your time? If you feel like you aren't getting enough out of going to trade shows, consider if the effort you're putting in before the show could be sabotaging your success.
You aren't going to get a positive outcome with negative effort!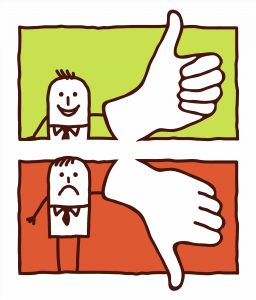 For any large or small business, start-up, organization or nonprofit, we do believe trade shows are worth it in the end. Considering the cost required to attend, and overall experience of being with colleagues in a like-minded environment, our advice is to keep going! Get yourself signed up if you haven't been to a trade show and experience it for yourself.
Keeping up to date within your industry is just one of the many reasons why trade shows are worth attending for any organization.