In observance of the Thanksgiving holiday, our office and production facility will be CLOSED November 24, 2022 & November 25, 2022.
Due to supply limitations, production times and stock per item may vary from what is shown. For immediate deadlines, please contact us directly to confirm item availability and delivery timelines.
High Quality Trade Show Displays Customized to Your Brand
At Affordable Exhibit Displays, we may be new to you, but we've been creatively printing and producing trade show displays for over 25 Years. We give you an all access pass to view detailed trade show display photos and pricing on our user-friendly website. Our goal is to help you from start to finish with the purchase of your next trade show display. Whether it's pop-up displays, banner stands or custom designed trade show displays, utilize our professional in-house graphic design services. We will make sure your trade show displays purchased are treated with expertise and the professionalism that only Affordable Exhibit Displays can deliver.
Pop Up Displays
Portable up to 20ft wide, USA made with lifetime warranty our pop up displays offer a no tool set up philosophy. Start promoting your own brand right out of the box!
Shop Now
Tension Fabric Displays
Custom printed & seamless for a huge first impression. Tension fabric displays offer vibrant color graphics plus the ultimate in functionality, portability and modern style.
Shop Now
Banner Stands
Eye catching, lightweight solutions when limited on space and set up time is important. Banner stands are the easiest way to enhance your marketing within any budget.
Shop Now
Join Over 40,000+ Clients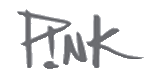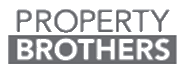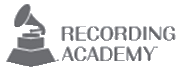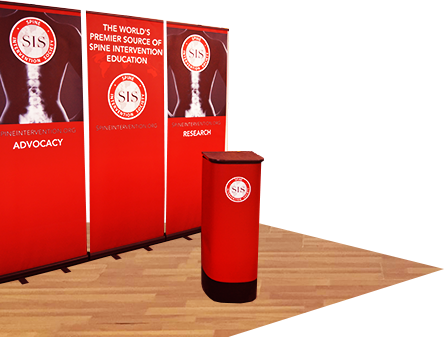 Project Portfolio
Browse our trade show display portfolio to get inspired & understand why we've been a leader in the industry since 1994.
View Portfolio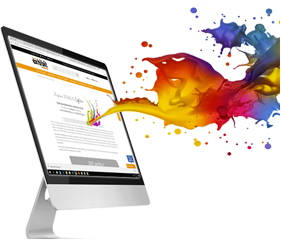 In-House Graphic Design
Inspiring designs capture audiences. Within 3 seconds attendees should notice your booth space and we're here to help you become the talk of the show.
Learn More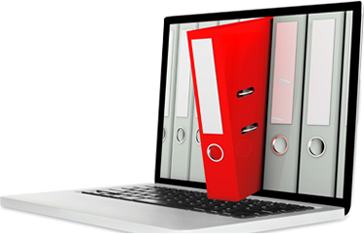 Customer Resource Center
Here you'll find answers to our most common questions regarding ordering, artwork guidelines, shipping, warranties and more. For additional help, just give us a call at 1-800-723-2050.
Start Here
Exhibits, Events, Environments and more.
Face-to-face interactions still trumps video conferencing or any other form of advertising. When you meet in real life you have a better chance to build a relationship with seeing a face, feeling a connection on a deeper level than just a simple voice over the phone. A true relationship is built with hands-on interaction that can last long after the trade show is done. Creating a well thought out and comfortable trade show booth space is critical is assisting new connections to begin and old connections to continue to flourish. At the end of the day your 8x10, 10x10 or 10x20 trade show booth space will convert sales for your brand.
Solutions for EVERY budget on the planet.
Value driven portable, custom, table top & pop up displays for trade shows, exhibits & branding events. AffordableDisplays.com provides you with a one-stop research and shopping experience to move your tradeshow display from concept to completion. The success of any trade show or event relies heavily on your entire trade show space representing your brand. There are many display styles such as banner stands including a retractable banner, plus tension fabric displays and pop up displays to choose from but which is the best fit for not only your branding concept but also your industry.
Shipping direct to you or straight to your show site.
We know the trade show, convention, exhibition, or other promotional event you may be attending might not always be local and that is why we have based our product line on portable, lightweight and easy to set up display products. It's critial that your convention booth can be shipped anywhere it needs to go and on time. Being able to know what your all-in costs including shipping is important to budgets. That's why its important to browse our display products online where you'll be able to view pricing and available options online to help you choose the right trade show display for your schedule and ultimately your ROI.
Why the graphic designing of your trade show booth is SO important.
Brand consistancy, ALWAYS! Branding consistancy should always be a top priority in all of your marketing efforts and this inlcludes designing a backdrop, retractable banner, or table top display. Aligning your core brand values consistantly over time builds trust, reliablity, and definately ensures your brand is able to be easily recongnized. Making sure you are consistant with the use of fonts, colors, logo positioning and utilizing similar layouts throughout all media sources is the best advice any marketer can give. Remember, little change is good, but more change is not necessarily better!
Partnering together to perfectly present your image.
We understand YOUR goals and cutting corners isn't one of them. The image of your brand is our constant inspiration from beginning to end. Our ultimate goal is to meet all deadlines and create a strong partnership making your booth space shine brightly at your next trade show. We know how to take your brand and message to the next level displays that are portable, effective, powerful, understandable, and most importantly reinforces your brand. We have substantial experience with all types of large-format graphics, from smaller portable booths to large, multiple component tradeshow exhibits, to everything else in between.
"...whatever your business, whatever your use, wherever
you need to go - there's a perfect display for you…"