Push-Fit graphics, also known as Silicone Edge Graphics (SEG), are ideal for a variety of applications with pop up displays or displays featuring channel bar applications. This is the latest technology in tension fabric displays and features silicone edge beading attached to the edges of the printed fabric graphic, enabling you to easily push the graphic into a channel for a seamless edge display.
Of the many benefits that go along with oour push-fit tension fabric displays, the three listed below are the ones that most stand out to us.
Benefit #1: available options include single sided display or double sided, along with backlit LED illumination or non-illuminated dye-sublimated fabric graphics.
Benefit #2: extrusion-based frames or perimeter channel bars that hold SEG graphics and provide a seamless appearance for a message that can't be missed.
Benefit #3: lightweight portability for easy travel to and from your trade show venue – ship via UPS or FedEx for delivery ahead of time or transport in a car for local shows.
For 2018 we've recently added two of the most popular push-fit graphic display lines on the market today. Here's a brief overview of these products so you can further understand the simplicity of the SEG technology.
First up is the new Embrace™ tension fabric displays which combine the convenience of a pop up display with a streamlined look and innovation of a push-fit silicone edge fabric graphic.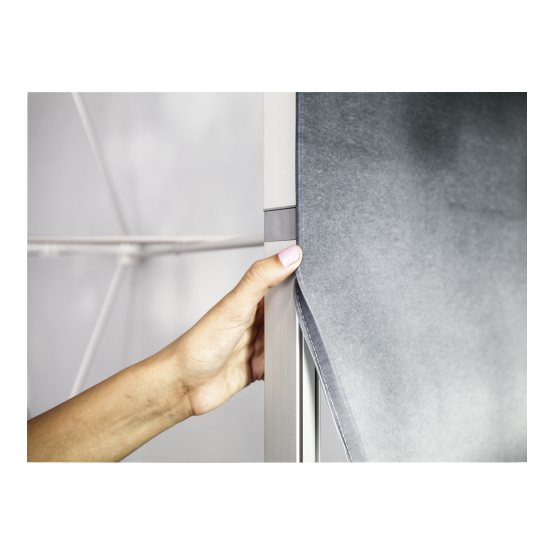 The combination of a lightweight collapsible frame and a "push-fit" fabric graphic ensures a seamless and taut appearance to your graphic every time you display your message. No more wrinkles around the edges of your graphic due to stitching or velcro! Featuring a no tool setup, you'll be amazed at the simplicity of this display every time.
Next up is the Vector Frame™ light boxes which are considered to be one of the easiest backlit trade show displays available on the market. Featuring a durable 4" (100mm) aluminum extrusion frame, one large seamless push-fit backlit fabric graphic and LED edge lighting.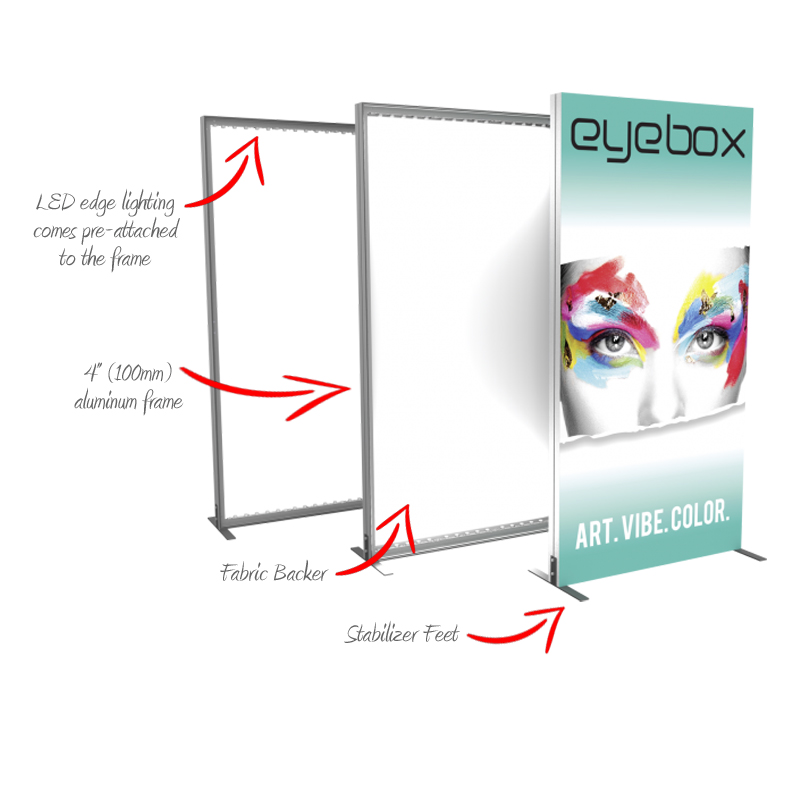 LED lights come adhered to the aluminum frame, making set-up as simple as assembling the frame, applying the push-fit graphics and plugging in the electrical cord! Vector Frame Light Boxes are ideal for use in retail, marketing events, conferences and trade show environments as the perfect solution for illuminating your message. Double sided graphics are also available to insure you grab attendees attention from all angles of the trade show floor.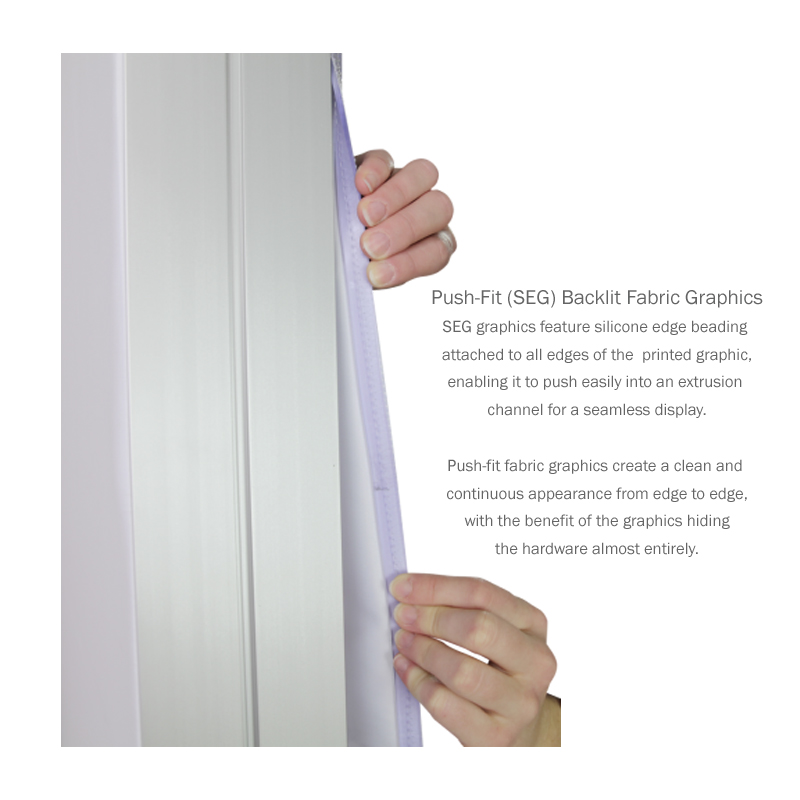 Need assitance with your graphic design? Contact one of our talented graphic designers today to discuss how we can take your artwork to the next level. Call us at 1-800-723-2050 or email us at [email protected] now!