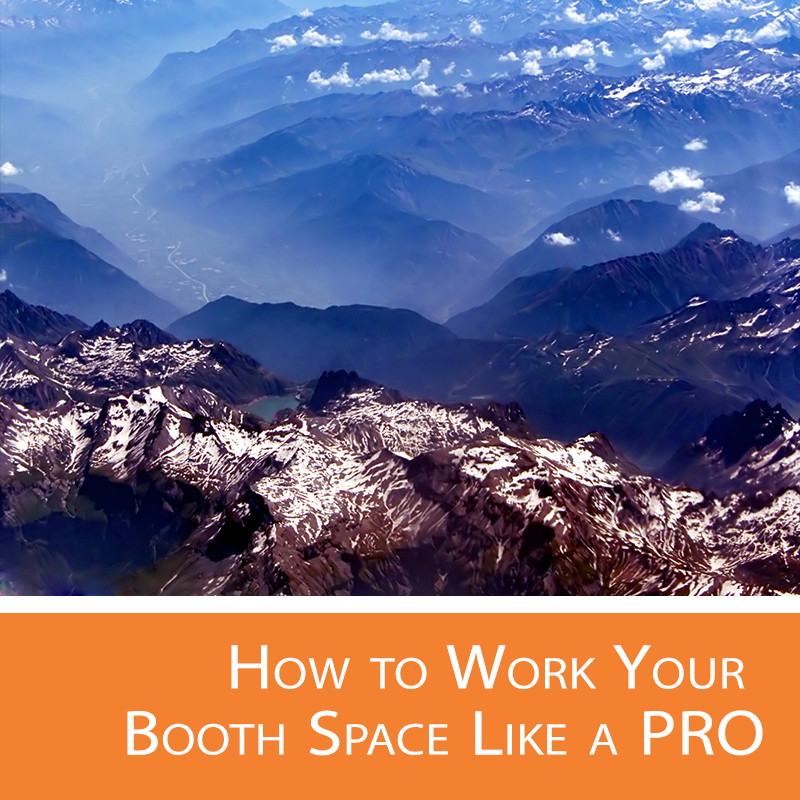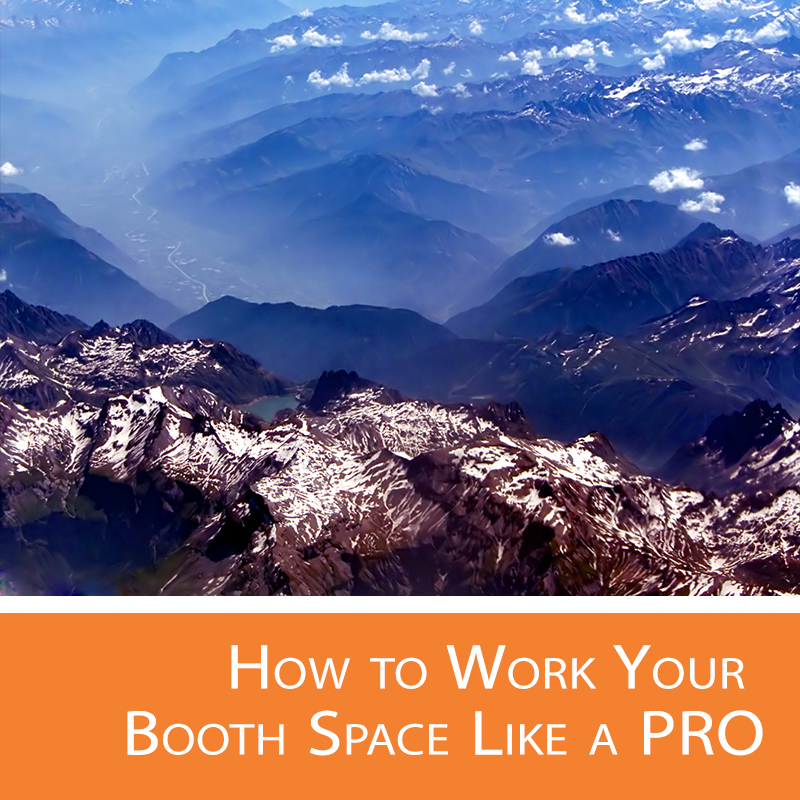 A workaholic can be defined as a person who compulsively works hard and long hours.   If you've ever prepared for, been in charge of, or walked the floors while at a trade show then it's pretty obvious that is what one needs to be when involved in the planning of a trade show.  Even though all of those long hours have been put into the preparation in the days leading up to the trade show you can't forget that there is still the actual day or days of the trade show event still left.  Now the fun truly begins when you need to turn from the educated trade show planner who knows what drayage is to booth space worker.  And so the workaholic in you continues with these simple tasks you can incorporate into your next trade show, conference or marketing event. 
Who should work your booth
Tradeshows are ideal if you get as much mileage out of your face-to-face meetings as possible.  The challenge is which of the staff is actually right for the job of 'booth staff'.  You'll want to choose the right people with the right knowledge of who the attendees are needing to learn from.  For example, if you are recruiting sales staff then make sure both HR and some sales staff are attending.  If you are pushing your wholesale line of products then you'll want the wholesale sales staff there and not the IT guy who knows nothing about both sales or your wholesale product  lines.  Then you'll want to make sure they are prepared to actually work the tradeshow booth.  Buy an audio book to have the staff listen to or even just a simple YouTube video or two can go along way in refreshing the staff on how to look, act and feel the days during the show.   A trade show ultimately might be about sales, sales, and more sales but it's also about building and retaining relationships.  So make sure they put the best attitude on!
Getting people into your booth
It's really quite simple.  Be friendly, make eye contact and smile.  But more specifically ask people one of the following things:  (1) "What brings you to the show today?"  (2) "We've got 'X' being raffled off today and just a business card will get you entered.  Would you like to join?"  (3)  Have you… fill in the blank with what question is best to ask attendees to see if they qualify as your 'hot target' or not.  Our client Custom Service Solutions figured out through their past shows that asking the simple question, "Do you use compressed air your shop?" quickly qualified attendees on whether or not their one-of-a-kind product MiJet would be useful or not.  Think about what hotpoint you can ask to get more potential attendees to stay in your booth space.
Do offer swag
Circulate the logo swag.  Your staff's most valuable job next to getting attendees in your booth space is giving away your branded promotional items.  Have your staff circulate through the show giving out swag.  Our best advice is to make your sway an easy to carry, memorable and we hope useful piece of swag they will want to keep and use.  Everyone gives away pens, yeah they are useful but definitely not memorable.  Or just want something fun instead?  How about something like silly putty in an egg that will surely put a smile on their faces. Sometimes, it pays not to give away too much for free though. If your swag is expensive like a stainless steel water bottle (Love those!) or a sampling of your own product then save it for the ones who will truly gain from your giveaway.
Do have a raffle
Collecting business cards is crucial at a trade show.   After all it's your mailing list for after the show.  And the best way to collect business cards is to hold a raffle.  A great idea is to have raffle off an item or items that are the 'it' item of the month.  Something that is so super-cool everyone will want to stand in line just to put their card in your raffle fish bowl.  The busier your booth space is the more other attendees will want part of the action.  Of course, don't forget the after show raffle work too.  Send out an email thanking them for participating and softly let them know they didn't win, but invite them to join your mailing list or an upcoming webinar you're hosting.  
Impress upon show etiquette
Do NOT whatever you do – remember no one cares if your feet hurt or how tired you are – do not ever sit in your booth space.  Even if there is a chair in the booth leave it empty.  Improving your trade show image is also important and standing up looking ready for anything is one of them.  Plus, if you were not the one who planned this booth space be respectful of the time and effort that went into it by not sitting.  The point of a trade show is the face-to-action so get out there in front of as many people as possible. Your company is paying hundreds to thousands or even tens of thousands for you to be there and a trade show is ultimately a short period of time.