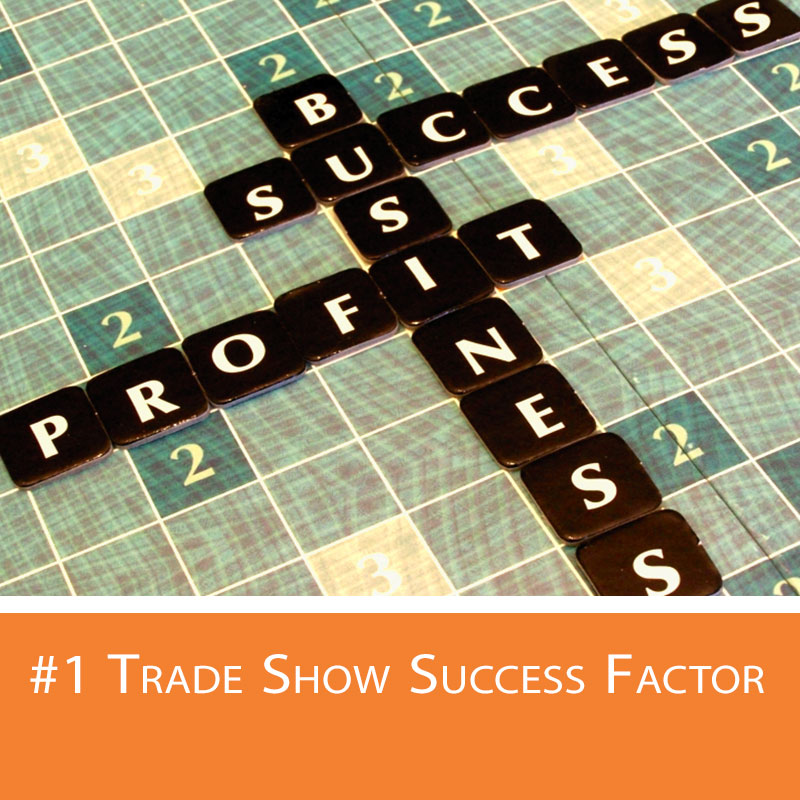 Your trade show success is dependant on just one factor — your graphics.  And, if executed with proper planning, high resolution imagery, and maybe the help from a professional graphic designer your booth will be the busiest space at the show.  The placement, coloring, and logo layout execution is critical to ensure the first impression generates the buzz from attendees throughout your days at a trade show.  Keep in mind: studies conducted by the Center for Exhibition Industry Research have found that visitors peruse a display about 3 to 5 seconds before making the decision to walk on or stop to talk.  A trade show is the most ideal opportunity for businesses to personally interact with their exact targeted market making the graphics of your trade show display the #1 success factor in hitting it big.
3 Reasons Why A Branded Booth Space Is So Important  
Reason #1
Who cares?  
Do you think attendees really care about what your trade show booth graphics look like?  One might say absolutely because at the end of the day your branded graphics will make the difference whether attendees will WANT to take the time to stop and listen to what your booth staff has to say.
Reason #2
No one wants the question mark face.
It's a very common facial expression given when attendees glance over at your booth space, then glance at you, then glance back towards your booth space ultimately just not being able to connect the dots and 'Get It' aka get your point and purpose of your brand. You don't want this face to happen!
Reason #3
How's about a big plate of embarrassment!  
That's what you'll be handed time and time again during the show.  If attendees aren't caring enough to stop or when they wind up with a big question mark face the outcome will be the booth staff standing around just plain old embarrassed at how the branded booth space behind them is being presented.  You don't want this either!
3 Simple How To's to Tackle Your Booth Space Graphics
How To #1
Keep It Simple.  
The key to creating the most effective and attractive display layout is to just keep it simple.  Create your graphics around one central idea, USP, core service tagline or concept.  This way you can keep the text to a minimum making the entire concept easier to comprehend within the 3-5 seconds.
How To #2
Logo and Layout.
First and foremost your business's logo and branding should be placed front and center.  The addition of your tagline or slogan should be placed near the logo to physically connect the two together.  Plus, ALWAYS put your web address.  It's much easier to remember than any phone number or physical address.
Readability factor #1  Attendees read from left to right.
Readability factor #2 The average eye can read 1" of text height for every 10ft they are standing away.
How To #3
High Color Graphics.
3D Eye-catching, life size, full of color graphics is the difference between a strongly communicated brand and a weak one.  Branding and coloring is what will ignite the eyes and brain connection to force attendees to stop and take notice of your trade show display space.  Our biggest tip is to ensure you've chosen graphics that are high resolution to truly gain the impact you are striving for.  High resolution imagery will carry your brand and take it beyond actual words.