Now that a vast majority of trade shows and conferences have been cancelled or postponed worldwide, businesses are scrambling for alternative marketing ideas to keep their clients engaged and informed.
You've spent months designing a new product or developing a new service, but the trade show you had planned to launch these new ideas at just got cancelled. If you've never ventured out into the virtual world, now is the time. There are many platforms you can use instead of showcasing your new and exciting offerings at physical in-person trade show event.
Consider these several possibilities to fill the gaps of your marketing communication strategy for the future or at least for the time being.
Right now there are two areas of marketing that are taking presidency: digital and 'live'.
Webinars or video marketing
A webinar is a suitable alternative to trade shows allowing you to present details of your product or service through a live or downloadable video feed to clients. Your presentation would be recorded and livestreamed to your chosen audience – and may even attract a new following of potential clients interested in what you have to offer.
Live video updates on social media (Facebook or Instagram) offer up another great opportunity to be virtually face-to-face with your followers. However, there may be a learning curve if you've never attempted videoing yourself before. Just take your time – and practice, practice, practice. Start small with a brief video and take it from there. We're all in this together so it might be beneficial if you show a little personality at this time!
If clients are practicing safe social distancing, cannot come to you or will not attend an event in-person, then bring your company to them. By allowing businesses to log in and connect from the privacy of their home office or safe space, there is potential to reach many more individuals through video right now.
mobile advertising
Mobile marketing, or vehicle wrapping, is certainly an enticing alternative if you're looking create more engagement at a time of reduced trade show appearances. If you're in an industry where travel is daily necessity, a branded mobile vehicle enhances your advertising efforts to anyone on the road. Rather than spending your budget on a trade show booth right now, maybe get a custom vehicle wrap and create your own rolling billboard.
If driving around town from client to client is business as usual for your company, the addition of a vehicle wrap will promote your brand in a new way, plus draw up attention, allowing for much more exposure and potential sales.
E-NEWSLETTERS
Sending a weekly, bi-weekly or monthly e-newsletter allows you to take advantage of the large audience of professional contacts you've gathered over the years. Maybe showcase a new product or service in combination with an update on how your industry is coping with the coronavirus health crisis.
Have you recently completed a challenging customer project or developed a new solution for that will help clients moving forward? E-newsletters are one ideal place to share your latest company news and keep your clientele up to speed with future product launches.
Create more content
Blogging is a great source for obtaining organic leads, helps promote website or your business and works to provide something of value before asking for anything in return. You could have hundreds or thousands of new people visit our website after posting a blog post. The key is to create engaging content. Sounds easy right?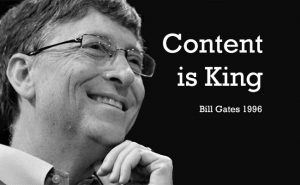 Ever heard the marketing phrase "content is king" but never really gave much thought to it? We live in a world where everyone wants get involved, and let's face it, all of social media is basically content. Decide whether your blog will be for entertainment, product information or industry education. Start with a topic and construct your blog post based on your own personal knowledge and experiences. The more you can relate to your readers the better.
targeted marketing campaigns
Have you ever considered targeting a specific reader profile, industry or geographical region? As an effective solution either through online marketing or social media marketing, targeting a specific audience allows you the flexibility to choose geographic areas along with interests or behaviors, social status, age and so forth.
Organizing advanced targeted marketing campaigns is a great way to keep your business in the forefront of your clients minds while attracting new clients in these unprecedented times.
FINAL THOUGHTS
Trade shows and conferences are about human connection, about a multi-sensorial interaction that simply does not happen online. Maybe it's time for organizers and the businesses trade shows attract to shift their tactics to meet a new set of expectations – the desire for experiences and connection, for interactivity and collaboration. Attendees (your clients) no longer want to be spectators, but participants.
Life's not always fulfilling when you just keep to the same old, same old and never stretch yourself to accomplish something new. Always be learning – it's one of those things that keeps life interesting.
Altering your marketing objectives at this time is a must. We've all had to put our thinking caps on and come up with new "social distancing" ways to stay in touch with our customers and clients.  No matter what your industry, this may or may not become the new normal when it comes to marketing, so why not start brainstorming now to evolve your company into the future.