The day has finally come. You've been prepping for your trade show for what seems like an eternity. You arrive at the venue, start unpacking and BOOM. You realize you forgot something! Showing up unprepared has got to be the worst feeling especially when it comes to something you thought you were prepared for. Lucky for you we've enlisted the help of our fellow exhibitors to compile this handy trade show checklist.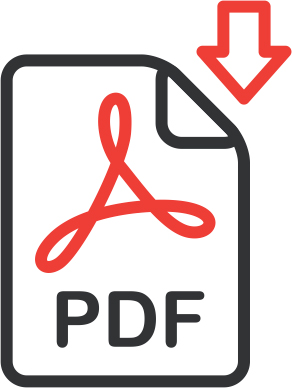 And trust us, we know it's easy to forget the small things on your way out the door since your biggest concern should be your trade show display. Keep our simple trade show checklist handy for future use. It will be a lifesaver and you'll make friends with everyone around you since you'll be the prepared exhibitor!
Booth Items:
Signage – If your trade show signage is separate from your display, don't leave part of your company behind.
Promotional Items – Brochures, postcards, flyers, handouts, samples etc.
Business Cards – Bring plenty to hand out to as many qualified leads as you can. More is better.
Business Card Holders – Simply because it looks much neater than a stack of cards thrown on the table.
Giveaways – Make sure you choose something that makes sense or is relatable to your company, and just don't give it away to anyone walking by – make sure they are worthy.
Containers to hold your giveaways – Basket, candy dish, pen cup, etc.
Bowl for collected business cards – Just an easy way to keep everyone's information in one place to take back to the office for follow ups.
Name Tags – Don't rely on the event to give you a lanyard name tag. Everyone wants to know your name as well as what company you are with.
Table Linens – Let's be honest, those trade show venue tables can look pretty rough. And it's a bonus if your table cover has your logo on it!
Presentation/Video/Media – You worked hard on that video or powerpoint presentation, so don't forget it.
Office Supplies:
Pens/Pencils/Sharpies – Yes, you might be at a trade show where there's an unlimited supply of pens from other exhibitors, but just bring your own.
Scissors – It's almost inevitable that something will need to be cut during set up or tear down.
Notepads & Post Its – Good for taking notes or if someone else forgot their business card you can jot down their information for a follow-up.
Rubber Bands/Paper Clips – Don't lose all those business cards you just collected. Plus you can bend paper clips and use them for the most unconventional purposes.
Stapler – The stapler can come in handy to tack all sorts of unsuspecting things together.
Tape…all the tape! – Scotch, Duct, Masking, Packing, Double Sided – any kind of tape you can think of, you'll need it.
Technology:
Laptop/Monitor/TV/iPad – The bigger the better!
Chargers – With constant use, devices are sure to run out of juice so make sure you pack all necessary chargers. And this includes your phone charger!
Cords to Connect Computer to TV/Monitor – Nothing worse than the moment you realize you're missing your HDMI cord because it's at home in your living room.
Extension Cords/Power Strip– Outlets are shared between exhibit booths and it always seems you need just one more outlet. Plus, in the event you  want to place your TV or monitor in a location not so close to an outlet, you'll at least have a backup plan.
Other Supplies:
Safety Pins – Two words…wardrobe malfunction.
Snacks – No one wants to feel "hangry" or "parched" during a trade show. Quick snacks will do the trick to take the edge off.
Gum/Breath Mints – We would suggest skipping the onions or garlic for lunch and always good for after your coffee break.
Hand Sanitizer – Think of the hundreds of hands you'll shake. Enough said.
Zip Ties – For all you OCD peeps out there, these help keep computer wires looking nice and tidy.
Back up Shoes (if you're wearing heels) – Comfortable shoes are so worth it, especially when the show is over and you have the dreaded job of packing up your trade show display.
First-Aid Kit – Well, you don't bleed all over your prospects.