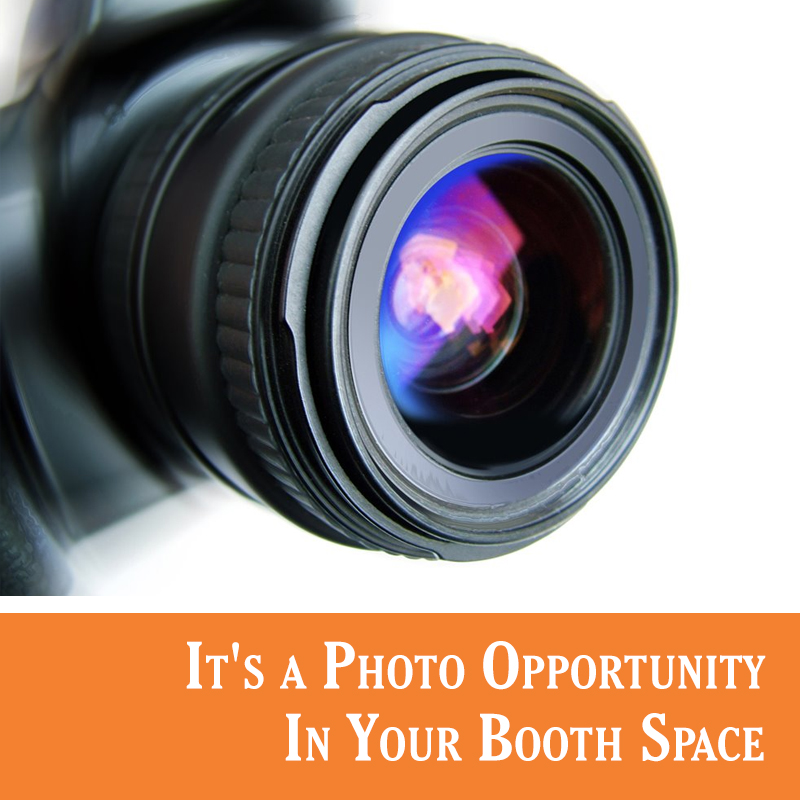 Bring your camera or have that smartphone handy! There's a whole list of things to remember to bring but don't forget the opportunity you have to create buzz before, during and after the show with some great trade show booth action shots. After all the work that goes into creating an exhibit, time spent at the show and the traveling involved, a picture to post will be benefit your brand in the future.
Plus, photo taking at your next trade show is not only a great way to show off the exhibit and the atmosphere at the show to colleagues who could not be there, give yourself a reference point for next year as well. Remember to take pictures of things you want to change, so you can remember what not to do next year.
Try this… if you want to use your photos for professional print publications, or if you want to blow them up to make graphics, make sure your smartphone or digital camera takes high-resolution pictures.
Tip: Digital pictures taken in the JPG or TIFF format with at least a 300-dots-per-inch resolution are your best bets. Digital cameras with at least 3 Megapixels usually offer this option. Cameras that only take pictures in low-res JPEG formats are fine for your Web site, but are not good enough quality for print publications and are definitely not good for wide-format printing.
And what about social media, press releases, blogs, and so much more. Take those in action pictures and make sure to put them to good use before, during and after the show.  Remember your next trade show event could go viral.  Be sure to take plenty of photos!