Simple yet effective, our portable banner stands offer a quick and lightweight solution to easily promote brand awareness and make a lasting impression on your customers.
Each of our bannerstands are compact for transportation, but also provide you with a large enough area to display graphics, logos and other images to promote your brand. The big visual impact of our vertical banner stands grab the attention of attendees when set up at the entrance of your trade show booth or quickly engage visitors when entering your retail space.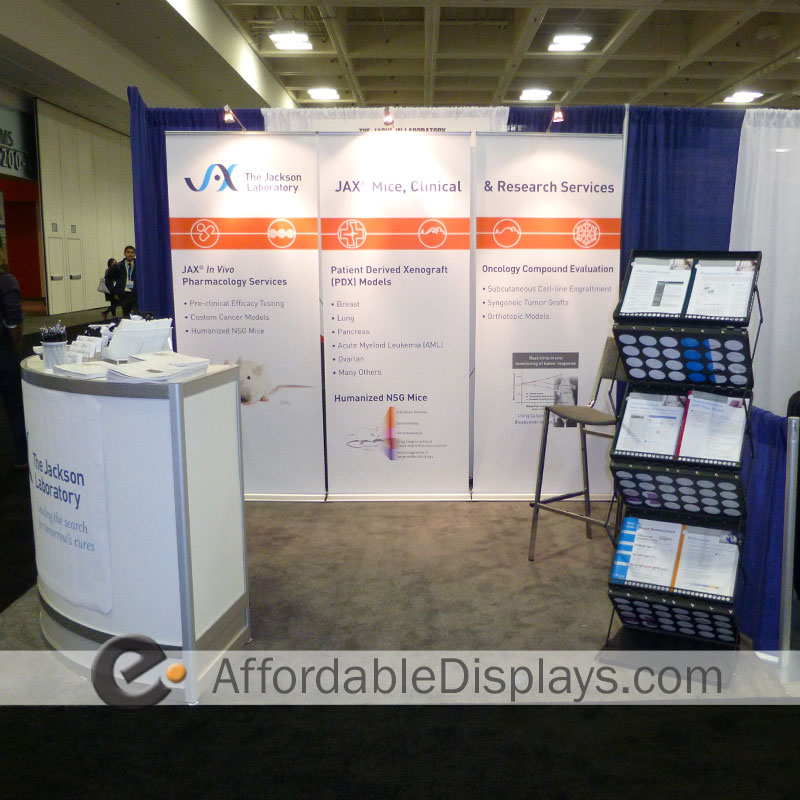 Retractable banner stands are among the most popular style of banner stands on the market today.
Also referred to as roll up or pull up banner stands, they can be used to promote new products, advertise sales or simply take your branding to the next level. A great feature of retractable banner stands is that your custom printed banner retracts fully into the aluminum base. This feature protects your graphics from being damaged during shipping or when the unit isn't being used.
Our retractable banners are designed with maximum portability and arrive to you pre-assembled with everything you need to use right out of the box – aluminum base, printed banner and carry bag.
While banner stands can be a stand alone piece, they are also a great addition to any portable pop up display or full size booth.
With sizes from table top to 10ft tall and 60" wide, our wide variety of banner stands provide the perfect solution. Try using at your next marketing convention, business to business trade show, retail showcase or promotional event. By offering single sided or double sided retractable banner stand options, this allows us to maximize the potential of meeting every business' budget, large or small.
TIP: to ensure your banner display will catch the eye of potential clients and competitors, utilize our in-house graphic design services or submit your own custom ready to print artwork.
Start shopping for your new banner stand today!