Although it may seem like much of the country has cancelled or postponed 2020 trade shows due to the COVID-19 pandemic, there are still face-to-face events and conferences on schedule for the very near future. In a recent article on TSNN.com, Chris Collinson and Patrick Higgins of Connect, an Atlanta-based producer of live events, describes measures that will be implemented at their 2020 conferences, that can be adapted to any event.
"The entire industry is hurting, and we are looking for a win-win solution that will help grow our events while helping our partners when they need it most," Collinson said.
They are implementing new safety measures launching the Safe + Clean Connect plan to help prevent the transmission of coronavirus as well as promote healthy best practices that planners can adopt at their events. These measures include temperature checks, mandatory masks for attendees and staff, hand sanitizer stations and larger aisles to effectively socially distance.
"We're providing our attendees a platform to get business done and establish some quick wins for their hotels and communities. With over 5.9 million U.S. jobs supported by the meetings and events industry, it shows that we have to get back to business."  Higgins said.
Help us advocate for the protection of the events industry by joining #goLIVEtogether.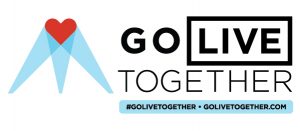 TRADE SHOWS · EVENTS · EXHIBITIONS ·
MEETINGS · INCENTIVES · CONFERENCES
While our immediate concern is to mitigate the spread and impact of COVID-19 by offering our industry's considerable expertise to aid the recovery—supporting everything from building ventilators and PPE, to setting up temporary medical and testing facilities—we recognize the need to mobilize our resources now to ensure local, state, and federal legislators support policies that will accelerate recovery for the events industry workers and businesses, when the time is right to consider such legislation.

Below is a list we've compiled of the top trade shows still happening for the second half of 2020. But feel free to use our handy (and FREE) Trade Show Calendar to search for trade shows by industry, city, country and month.
The Sunbelt Builders Show™
July 15-16, 2020 | The Gaylord Texan | Grapvine, TX
The Sunbelt Builders Show™ is designed to help builders, remodelers and associates grow
their businesses. The Show is the largest in Texas and draws residential construction industry professionals and associates from around the United States, Canada and Mexico. Sunbelt brings in 200 plus top manufacturers and suppliers to showcase the best new products and technologies to the nation's elite builders, remodelers and developers. The Show floor is a sponge for quality education and demo sessions for attendees and exhibitors. Organizer: Texas Association of Builders (TAB)
Together Again Expo
July 24, 2020 | Orange County Convention Center West Concourse | Orlando, FL
Reunite.  Explore. Join us for an industry event that will deliver safety, hope, and a positive path forward for live events.  Live event industry leaders, innovators, and professionals will join in the community to showcase new strategies and tools to navigate how live events can be hosted safely and responsibly. Organizer: Alliance Nationwide Expositions
Small Business Expo
August 11, 2020 | George Sherman Union Building at Boston University | Boston, MA
Small Business Expo is Boston's BIGGEST business networking & educational event for Small Business Owners & Entrepreneurs. Come join other passionate Boston Business Owners and learn how to increase revenue & grow your business. Ignite your entrepreneurial spirit at this business-to-business trade show, conference & networking event. Small Business Expo helps small business owners, start-ups and entrepreneurs like you take their business to the next level. Organizer: The Show Producers
National Hardware Show
September 1-3, 2020 | Las Vegas Convention Center | Las Vegas, NV
The National Hardware Show® (NHS) celebrates a rich history spanning 75 years of serving the home improvement marketplace. From its early beginnings in New York during the post-World War 2 housing boom and eventual move to Chicago in the 1970s, to today's current location in Las Vegas, NHS continually evolves through the industry's involvement, commitment and passion to improving quality of life through their homes and beyond. Today, NHS is the place for global manufacturers, associations, organizations and the media to get an unfiltered view of the industry, hands-on experiences, and access to the latest innovations and retail trends to enhance their business. Organizer: Reed Exhibitions U.S.A. (Norwalk, CT)
The International Floriculture Exposition
September 15-17, 2020 | Miami Beach Convention Center | Miami Beach, FL
The International Floriculture Expo (IFE) was formerly called the Super Floral Show (SFS) until its current producers, Diversified Communications, acquired it from Gainshare Media in 2005, expanding Diversified's portfolio of grocery events. Diversified produces over 100 trade shows, conferences, and publications.  IFE remains the largest high-volume B2B floral show in North America, uniting floral category vendors with mass market floral buyers from supermarkets, chain stores, wholesale florist distributors, online retailers and more.  Product categories span from fresh cut flowers and greens to potted plants, containers, plush, technology, balloons, care and handling, design, and everything in between. Organizer: Diversified Communications
America's Largest RV Show
September 16-20, 2020 | Giant Center | Hershey, PA
America's Largest RV Show is a hybrid show with the first two days dedicated to the industry and the last 5 open to consumers. Industry days allow dealers and campgrounds to view the latest RV models as well as participate in industry training. Consumer days allow the public to shop and compare RVs from every major manufacturer as well as the latest accessories and camping supplies. Organizer: Pennsylvania RV & Camping Assn.

Seafood Expo North America/Seafood Processing North America
September 22-24, 2020 | Boston Convention and Exhibition Center | Boston, MA
Seafood Expo North America and Seafood Processing North America is North America's largest seafood exposition. This exposition gathers more than 1,300 exhibiting suppliers from 49 countries under one roof, year-after-year, with one goal in mind: provide North America's seafood buyers a one-stop-shop to access everything seafood, face-to-face. This includes discovering, sampling and sourcing products; meeting with current or new suppliers; networking with industry colleagues; and so much more! Organizer: Diversified Communications
Vision Expo West
September 23-26, 2020 | Sands Expo | Las Vegas, NV
Vision Expo West in Las Vegas is a trade-only conference and exhibition for eyecare and eyewear presented by co-owners Reed Exhibitions and The Vision Council. Vision Expo is the complete event for ophthalmic professionals, where eyecare meets eyewear, and education, fashion and innovation mingle. In the Vision Expo Exhibit Hall, eyecare providers can discover trends, interact with new technologies and access innovative products and services. The Vision Expo education program is driven by the profession, offering content of the highest quality and relevance to enhance overall patient care. Organizer: Reed Exhibitions U.S.A. (Norwalk, CT) 
ISC West
October 5-8, 2020 | Sands Expo | Las Vegas, NV
ISC West is the largest converged security trade show in the U.S. It sets the pace for the entire industry and brings together physical, public safety and IoT security providers representing a comprehensive range of solutions including access control, alarms and monitoring, biometrics, communications systems, smart home technology, IT/IoT and network security, outdoor perimeter protection & barriers, public safety, drones and robots, video surveillance/intelligence and analytics, wireless technology and more. It's where security dealers, installers, integrators, specifiers, and Enterprise, Government and Education end-users make their purchasing decisions for the year, network with colleagues and learn about strategies and innovations for the future. Organizer: Reed Exhibitions U.S.A. (Norwalk, CT)
Global Gaming Expo (G2E)
October 5-8, 2020 | Sands Expo | Las Vegas, NV
Global Gaming Expo (G2E) is where the global gaming community comes together. Set yourself up for success at G2E—the largest gathering of global, commercial and tribal gaming professionals in North America. Take advantage of new educational content that is fast-paced and actionable and experience first-hand the new products and innovative technologies showcased on the expo floor. G2E has everything you need for your casino floor and across your entire operation—from traditional casino fare to sports betting, non-gaming amenities and digital products—G2E is where your business growth is accelerated.
Organizer: Reed Exhibitions U.S.A. (Norwalk, CT)
2019 NBAA Business Aviation Convention & Exhibition (NBAA-BACE)
October 6-8, 2020 | Orange County Convention Center | Orlando, FL
NBAA's 2019 Business Aviation Convention & Exhibition (NBAA-BACE) was a huge success, drawing in nearly 25k attendees from around the world to Las Vegas, NV. NBAA-BACE is the annual opportunity for key aviation contacts to come together to collaborate & network in one place to get critical work within the industry accomplished. Key highlights at this years' event included a dynamic display of unmanned aircraft systems (UAS) and urban air mobility (UAM) vehicles, a focus on sustainability in business aviation and how to retain and attack the next generation workforce. Key aviation contacts include current and prospective business aircraft owners, manufacturers, product and service providers, all levels of flight department personnel, as well as students and Young Professionals (YoPros). Organizer: National Business Aviation Association (NBAA)

AUSA 2019 Annual Meeting & Exposition
October 12-14, 2020 | Walter E. Washington Convention Center | Washington, DC
The Association of the United States Army's Annual Meeting is the largest landpower exposition and professional development forum in North America. Taking place over three days, the Annual Meeting is designed to deliver the Army's message by highlighting the capabilities of organizations and presenting a wide range of industry products and services. AUSA accomplishes this task throughout the entire event by providing informative and relevant presentations on the State-of-the-Army, panel discussions and seminars on pertinent military and national security subjects, and a variety of valuable networking events available to all that attend. Organizer: Association of the United States Army (AUSA)
NACS Show
October 11-14, 2020 | Las Vegas Convention Center | Las Vegas, NV
As convenience and fuel retailing's premier industry event, the NACS Show attracts more than 24,900 industry stakeholders from around the world. Buyers and sellers come together to conduct business and learn from one another — all in an environment rich with new ideas and partnerships. The NACS Show is the place to network and connect with convenience and fuel retailing industry peers and experts. Organizer: National Association of Convenience Stores (NACS)
Fresh Summit International Convention & Exposition
October 15-17, 2020 | Kay Bailey Hutchison Convention Center | Dallas, TX
Fresh Summit brings together produce and floral industry leaders, retail buyers, food safety experts and importers/exporters from across the globe. From decision makers to market innovators, Fresh Summit attendees and exhibitors are the people you need to know. Organizer: Produce Marketing Association
GIE+EXPO (Green Industry & Equipment Expo)
October 21-23, 2020 | Kentucky Exposition Center | Louisville, KY
GIE+EXPO is the industry's largest showcase for outdoor power equipment distributed through dealers, retailers and distributors for consumer, professional and rental use. The show features lawn and garden products and outdoor leisure items distributed through home centers, dealers and retailers as well as light construction and landscape equipment used by general contractors, landscapers, golf course superintendents, municipalities and parks, and recreation crews. Organizer: Sellers Expositions
PRINTING United (formerly SGIA Expo)
October 21-23, 2020 | Georgia World Congress Center | Atlanta, GA
PRINTING United was developed to fulfill the need for a single industry exhibition that provided access to the latest printing technologies across all market segments under one roof. The show was met with overwhelming support by nearly 30,000 industry professionals on a completely sold out show floor of 680+ exhibitors. Organizer: Specialty Graphic Imaging Association in partnership with NAPCO Media

ISSA Show North America
October 26-29, 2020 | McCormick Place | Chicago, IL
The ISSA Show North America is the one week when the entire professional cleaning industry comes together to learn and do business. It's where you'll discover new solutions for improving your efficiency, your skills, and your profitability. Make valuable connections, learn from experts, and experience the latest innovations, all in one place. It's all about excellence—and your business and career are sure to benefit. Organizer: Informa Markets
SupplySide West
October 27-30, 2020 | Mandalay Bay | Las Vegas, NV
Resources for health and nutrition professionals from the dietary supplement, food, beverage, personal care and sports nutrition industries. SupplySide West is all about the science and strategy around the development of finished products that drive the global business economy. Join us this year to learn about new trends from over 1,300 exhibitors and 140 hours of educational and conference programming. Organizer: Informa Markets
AAPEX
November 3-5, 2020 | Sands Expo & Caesars Forum | Las Vegas, NV
AAPEX represents the $356 billion global motor vehicle aftermarket. Exhibitors are represented by the manufacturers and suppliers of automotive parts, including products and services purchased for light- and heavy-duty vehicles after the original sale, such as replacement parts, accessories, lubricants, appearance products and service repairs, as well as the tools and equipment necessary to make the repair. Attendees are represented by wholesalers, warehouse distributors, jobbers, retailers, independent service providers, technicians, parts stores, manufacturers representatives, exporters, importers and packagers from the U.S. and 149 countries. Organizer: William T. Glasgow Inc.
SEMA 2020 Show (Specialty Equipment Market Association)
November 3-6, 2020 | Las Vegas Convention Center | Las Vegas, NV
The SEMA Show is the premier automotive specialty products trade event in the world. It draws the industry's brightest minds and hottest products to one place, the Las Vegas Convention Center. As part of the Automotive Aftermarket Industry Week, the SEMA Show attracts more than 160,000 industry leaders from over 130 countries for unlimited profit opportunities in the automotive, truck and SUV, powersports and RV markets. Organizer: Specialty Equipment Market Association
Premiere Orlando
November 8-9, 2020 | Orange County Convention Center | Orlando, Florida
Premiere Orlando International Beauty Event is the beauty industry's most important show delivering the education you need to succeed. With over 60,000 attendees representing all 50 states and 44 countries, Premiere Orlando is the hub of the beauty industry allowing professionals to connect, learn and network. Premiere Orlando advances beauty professionals' careers offering over 650 complimentary classes led by some of the industry's most influential and legendary educators and manufacturers from across the globe showcasing premium education in hair, nails, dayspa, and business. Organizer: Premiere Show Group

PLMA's Private Label Trade Show
November 15-17, 2020 | Donald E. Stephens Convention Center | Chicago, IL
PLMA's Private Label Trade Show features Food, Snacks, Beverages, Perishables, Health and Beauty, Kitchenware, Household and General Merchandise. Whether food or non-food, PLMA's show hosts national pavilions from more than 30 countries, including Europe, South America, and Asia. Trending categories highlighted on the show floor were Hemp-Derived CBD products, Plant-Based Meats and Foods, Wines and Spirits, and Kitchenware items. In addition, other product trends represented at the show were Fair Trade, Free-From, Ethnic, and Natural & Organics. The show attracts the major supermarkets, supercenters, wholesalers, clubstores, drug chains, specialty chains, discounters, and e-commerce retailers. Organizer: Private Label Manufacturers Association (PLMA)
FABTECH
November 18-20, 2020 | Las Vegas Convention Center | Las Vegas, NV
FABTECH is North America's largest metal forming, fabricating, welding and finishing event. FABTECH provides a convenient 'one-stop shop' venue where you can meet with world-class suppliers, see the latest industry products and developments, and find the tools to improve productivity, increase profits and discover new solutions to all of your metal forming, fabricating, welding and finishing needs. Organizer: AWS/CCAI/FMA/PMA/SME
IAAPA Expo
November 17-20, 2020 | Orange County Convention Center | Orlando, FL
IAAPA Expo is the premier conference and trade show for the global attractions industry, including amusement and theme parks, where visitors spend $45.2 billion around the world. International leaders, decision makers, and visionaries within the global attractions industry come to Expo to see the latest innovations, learn from each other, network, and plan for the future. Organizer: International Association of Amusement Parks & Attractions (IAAPA)
POWERGEN International
December 8-10, 2020 | Orange County Convention Center | Orlando, FL
POWERGEN International exhibition and summit serves as a business and networking hub for electricity generators, utilities and solution-providers engaged in any or all of the multiple cross-sections of power generation. The exhibit hall provides an interactive experience that can be personalized to connect attendees with the latest technology and innovations in the conventional and renewable electricity generation markets from around the world. The summit and knowledge hubs deliver transformative content including disruption caused by the emergence of renewable and decentralized power, niche technologies and the latest in policy and economic trends. Organizer: Clarion Events
Performance Racing Industry Trade Show
December 10-12, 2020 | Indiana Convention Center | Indianapolis, IN
1,200 companies will display the latest advances in racing products and race engineering. Engine parts, suspension components, data acquisition, safety gear, new metal alloys and coatings, machining equipment, race electronics—it's all part of the world's largest racing trade show. Organizer: Performance Racing Industry
The International WorkBoat Show
December 15-17, 2020 | Morial Convention Center | New Orleans, LA
The International WorkBoat Show is the largest North American event serving the commercial vessel market. With nearly 1000 exhibitors the show offers a diversity that attracts vessel owner/operators from every commercial market sector as well as the boat builders/shipyards and support companies that service the vessel owners. Organizer: Diversified Communications